Brampton PC Candidate Steps Down After Allegations of Internet Data Theft
The Ontario PC Party replaced one of their candidates in Brampton on the eve of the last day for parties to register their candidates to stand for the June 7 election.
Brampton East PC candidate Simmer Sandhu has stepped aside from that role after allegations surfaced that he allowed private information to be leaked from his former place of employment. Sandhu was a litigation analyst for 407 ETR, which oversees Highway 407, until he resigned in February to run for the Tory nomination.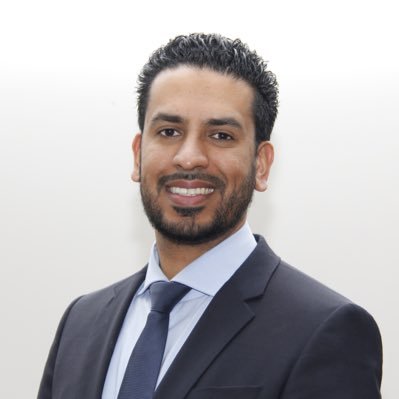 Former Brampton East PC candidate Simmer Sandhu. Photo courtesy of Twitter / @simmer_sandhu
Sandhu was to face NDP candidate Gurratan Singh and Liberal Parminder Singh in the riding once held by federal NDP leader Jagmeet Singh.
The allegations go even deeper, with the 407's operator saying it is notifying 60,000 of its customers that information about the motorists was divulged through an "internal theft" of names, addresses and phone numbers.
Local police and federal and provincial privacy agencies have also been notified of the breach, which the firm first learned about last week, said Kevin Sack, a spokesman for the 407 ETR Concession Company.
Furthermore, there is some separate evidence to suggest that the data breach may have been used to recruit Conservative members in internal campaigns…such as a nomination to select a candidate for an election.
Sandhu responded to the allegations online.
"These allegations are totally baseless. I absolutely deny them," he said on both Twitter and his website.
"I will vigorously defend myself and reputation and I am confident I will be cleared."
But he said it would be impossible to continue as a candidate while doing so and that the election is too important "to get caught up in the issues surrounding any one person."
May 16, 2018
His resignation as Tory candidate in Brampton East was quickly accepted by the party, and his campaign website has since been shut down.
The PC party quickly announced in a news release it had replaced Sandhu with the runner up to the Brampton East nomination, small businessman Sudeep Verma.
"I thank Sudeep for his commitment to our Party and the people of this province. He will work day-in-and-day-out for the people of Brampton East," PC leader Doug Ford said in the statement.
"Sudeep understands the values of hard work, determination, and leadership. He came to this country seeking opportunity and a better life. Sudeep's life experiences will serve him well as the representative for Brampton East."
---
In all honestly, Brampton East was already a strong provincial NDP beachhead with Jagmeet having represented the area for seven years, and now with his brother running, may continue that trend, even if there is a Tory government elected. The Conservatives would have likely placed a distant third.
But Sandhu's resignation makes him the ninth Tory candidate to have stepped down due to controversy since Ford assumed his party's leadership in March. A number of candidates were denied from running or removed over a number of reasons ranging from irregularities in the nomination process, to sexual harassment allegations. The most infamous examples were former leader Patrick Brown and Tanya Granic Allen from Mississauga.
The PCs did replace their candidate in Brampton East, but only by the skin of their teeth. The last day to replace candidates or register one is May 17 at 2 p.m.
For a full list of candidates running in Brampton in the provincial election, click here.